Common Window FAQs
Have a look through our window FAQ section to see if we can answer any of your questions, but feel free to call us on 01895 622 207 if you need further assistance.
Providing a quotation for replacement double glazing takes into account a lot of variables and cannot always be done 'off the cuff'.
These factors can include (but are not limited to):
The material and size of the windows required.
How many opening window sashes needed.
The type of glass used (double / triple / obscure / laminated / acoustic).
The number of sections the window is split into.
...and many other factors that can also greatly influence the price of the project.
With this in mind, there are plenty of options that can be changed or tweaked to ensure the cost of the job is tailored to fit your budget.
Call a member of our team today on
01895 622207
to see how we can help to meet your project requirements.
People will often colloquially refer to replacement windows as "double glazing" so it is not too far fetched to be a little confused as to what the term really means.
Essentially, the difference between double and triple glazing is quite simple, it just refers to how many panes of glass are being used in the glazed unit.
Double glazing is two panes of glass, Triple glazing is three panes of glass.
Do I need double or triple glazing you may be thinking?
Replacing your old window frames for new will often drastically upscale and improve the energy efficiency within your home. Reducing draughts and providing greater thermal efficiency with our A-rated glass units (as standard). These units are coated with an invisible film on the inside pane which reflects internal heat energy - sending it back inside the property. Instead of letting it leak through the glass!
So with this in mind, the upgrade provided by double glazing is often enough to feel a noticeable difference after you have your windows replaced.
However, if ultra-performance is your goal then choosing triple glazing will provide that extra boost you are looking for. Keeping your home warmer for less, by ultimately reducing the cost it takes to heat your household.
All of our windows carry an A+ energy rating, ensuring a very high level of energy efficiency.
What are the energy ratings and what requirements are there for new windows?
Energy ratings are a simple and easy way for you to quickly identify and compare how energy efficient a replacement window system is.
There are several energy rating schemes, the most common is operated by the British Fenestration Rating Council, which we use to allocate our energy rating.
The latest Building Regulations require that all newly installed windows must meet the requirements of a C rating. The exception to this is windows fitted into listed buildings.
For more information, please feel free to speak to a member of our team on 01895 622207.
Installing a window with a higher standard of energy efficiency allows you to save more money on your heating and energy bills. This is because it will cost less money to maintain the temperature of your home.
The way this works is twofold:
Firstly, the latest technology in the manufacturing process ensures that our window frames are made to be draught proof, weathertight and thermally preservative.
Secondly, we install A-rated energy glass units, which are coated with an invisible film on the inside pane which reflects internal heat energy - sending it back inside the property. Instead of letting it leak through the glass!
With this in mind, replacing your old double glazing can be seen as an investment in your household. As the reduction in your energy bills will pay dividends over time.
If you would like more information, please free to speak to a member of our team on 01895 622207.
All of our windows, whether in uPVC or Aluminium are available in a wide variety of colours, meaning you can tailor your windows to match your design aesthetic.
We can manufacture windows to match any RAL colour swatch, just bear in mind that custom colours do come with a slightly higher price tag.
Picking a conventional colour is the cheaper option, and the available colours for each window can be found near the bottom of each relevant web page.
Secondary glazing is a niche but within the right circumstances, provides fantastic benefits with great cost efficiency.
Examples of when secondary glazing could benefit.
Perhaps you live in a listed building and cannot easily replace the windows, or you are not allowed to change the windows to maintain the facade of the building.
Perhaps you simply do not have the funds to replace all the windows in your property.
Whatever the reason, why should you suffer from cold draughts and energy in-efficiency! Reasons such as these could warrant choosing secondary glazing. As a cost effective way to improve the energy efficiency and weatherproofing of your property. Contact our team today on 01895 622207 for more information on how secondary glazing could help you.
Why Choose Woodfield?
"I recently used Woodfield Windows to repair a faulty door handle. It was a quick and simple repair, carried out efficiently and within half a day of making my initial request. The faulty component was shown to me and it was explained how it was causing me the issues that I was experiencing with locking the door. Fortunately the repair turned out to be easy to fix and was carried out within 15 minutes. The service that I had was once again second to none. I say that as I have used Woodfield Windows on numerous occasions over the last 24 years spread across all three properties that I have lived in within the local area. In the past I have had numerous windows and doors replaced as well as general maintenance carried out as and when it has presented itself. Every time, from planning, to sales, to the fitting of new windows, it has been 10/10 and I will return time when I need to!"
Anonymous
"Great service and great team from the minute they answered my call. Replaced 2 large windows for me which now look fantastic. Stuck to the original timeline even with Covid going on. Prompt on paperwork and communication. Clean and professional team whilst carrying out the work. Would highly recommend to anyone. Use with confidence & I was so grateful for Mick coming on a Sunday!"
Lorna-Anne Dickeson
"Woodfield Windows are my local door and widow suppliers and installers, we visited there shop and arranged a home visit, when this took place there wasn't any gimmicks just good advice and a good price quoted. The installation was carried out by a very experienced fitter who from arriving at our house was clean, tidy, polite and hard working and carried out a first rate installation to our complete satisfaction and only left when he himself was totally satisfied. I would recommend this company to anyone."
Anonymous
"I am delighted with my new replacement windows and doors, Gary and Mick worked very hard to achieve the best possible result and they were pleasant to have around the house. The team were highly skilled and worked hard, as well as being polite and considerate."
Margaret Brewer
"Just wanted to drop you an email to thank you for all your help in getting me back in my house after I locked myself out! Lewis was a total superstar and we are so very grateful to him for all his efforts in getting me back in! I promise not to lock myself out again – haha! Thanks once again to you, Lewis & Woodfield Windows."
Suzanne
"Thanks for the superb service when you checked the security of my mum's backdoor. Your subsequent visit confirmed the door was sound and didn't need replacing. The fact that you didn't even charge for the visit is testament to the integrity and honesty of your organisation and both myself and my mother thank you."
Janet Holding
"This is to 'Thank You' for sorting out an emergency broken window due to a bird which really frightened Danny's wife and young children. You were there within half and hour of contact and sorted it all out with little fuss. I am so grateful to you for being so calm, friendly and so efficient when it was so essential."
Priti Joshi - Whitestar Dental Practice
"I wish to express my gratitude about the superb work done to repair our antique leaded light front door. This door is of inestimable value to us and it was essential the repair was carried out with sensitivity to the period detail. You didn't let me down. I will recommend you to anyone who needs that kind of quality glazing."
Peter Lawson
"To say we are very pleased is an understatement and our appreciation goes to the craftsmen who constructed the windows & doors and as for your expert installer, whose name I regret I did not get, you should be proud to have a man with his qualities in your organisation."
Leigh Smith
"Now the windows have been replaced the flat looks so much better. They are well fitted and you left no mess behind once you were done. Both myself and my client are extremely happy with both the quality of the work and your professionalism throughout. We would not hesitate to recommend you in the future."
Russel Cox - M.N.A.E.A Manager, Daniel Estate Agents
Our Accreditations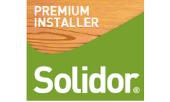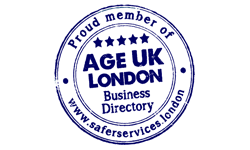 Woodfield Windows and Conservatories Ltd
Get Directions
39 Victoria Road,
Ruislip Manor
Middlesex
HA4 9AB
Opening Times:
Mon - Fri: 9am - 5pm
Sat: 10am - 4pm
Sun: Closed