Conservatory, Repair
Replacement footings and new step built
The old foundations had deteriorated causing
the conservatory to pull away from the house.
The brief.
A solution was needed to resolve a conservatory that was suffering from foundations in disrepair.
The scope of the project.
The old foundations had deteriorated and were slipping to the point where the conservatory was pulling away from the house, with visible cracks appearing at the joins.
The extensive building works required for this job also provided an opportunity to revitalise the surrounding base and step that was starting to flag in appearance.
The process of the works:
The complete deconstruction of the existing conservatory.
Safely un-installed, stored away to be rebuilt on a new and improved conservatory base.
Stronger foundations were needed. The existing footings were removed and new were dug deeper than previous and reinforced.
Entirely new – top quality brick work – was built on the new footings.
The existing conservatory was re-installed and finished to original standards.
The new step and paving was fitted, with a path leading down the garden.
The end result?
A fantastic looking step and enlivened brickwork providing a face lift to the entire appearance of the conservatory!
The newly reinforced foundations providing the support for the structure to hold steadfast in the years to come.
Why Choose Woodfield?
"I recently used Woodfield Windows to repair a faulty door handle. It was a quick and simple repair, carried out efficiently and within half a day of making my initial request. The faulty component was shown to me and it was explained how it was causing me the issues that I was experiencing with locking the door. Fortunately the repair turned out to be easy to fix and was carried out within 15 minutes. The service that I had was once again second to none. I say that as I have used Woodfield Windows on numerous occasions over the last 24 years spread across all three properties that I have lived in within the local area. In the past I have had numerous windows and doors replaced as well as general maintenance carried out as and when it has presented itself. Every time, from planning, to sales, to the fitting of new windows, it has been 10/10 and I will return time when I need to!"
Anonymous
"Great service and great team from the minute they answered my call. Replaced 2 large windows for me which now look fantastic. Stuck to the original timeline even with Covid going on. Prompt on paperwork and communication. Clean and professional team whilst carrying out the work. Would highly recommend to anyone. Use with confidence & I was so grateful for Mick coming on a Sunday!"
Lorna-Anne Dickeson
"Woodfield Windows are my local door and widow suppliers and installers, we visited there shop and arranged a home visit, when this took place there wasn't any gimmicks just good advice and a good price quoted. The installation was carried out by a very experienced fitter who from arriving at our house was clean, tidy, polite and hard working and carried out a first rate installation to our complete satisfaction and only left when he himself was totally satisfied. I would recommend this company to anyone."
Anonymous
"I am delighted with my new replacement windows and doors, Gary and Mick worked very hard to achieve the best possible result and they were pleasant to have around the house. The team were highly skilled and worked hard, as well as being polite and considerate."
Margaret Brewer
"Just wanted to drop you an email to thank you for all your help in getting me back in my house after I locked myself out! Lewis was a total superstar and we are so very grateful to him for all his efforts in getting me back in! I promise not to lock myself out again – haha! Thanks once again to you, Lewis & Woodfield Windows."
Suzanne
"Thanks for the superb service when you checked the security of my mum's backdoor. Your subsequent visit confirmed the door was sound and didn't need replacing. The fact that you didn't even charge for the visit is testament to the integrity and honesty of your organisation and both myself and my mother thank you."
Janet Holding
"This is to 'Thank You' for sorting out an emergency broken window due to a bird which really frightened Danny's wife and young children. You were there within half and hour of contact and sorted it all out with little fuss. I am so grateful to you for being so calm, friendly and so efficient when it was so essential."
Priti Joshi - Whitestar Dental Practice
"I wish to express my gratitude about the superb work done to repair our antique leaded light front door. This door is of inestimable value to us and it was essential the repair was carried out with sensitivity to the period detail. You didn't let me down. I will recommend you to anyone who needs that kind of quality glazing."
Peter Lawson
"To say we are very pleased is an understatement and our appreciation goes to the craftsmen who constructed the windows & doors and as for your expert installer, whose name I regret I did not get, you should be proud to have a man with his qualities in your organisation."
Leigh Smith
"Now the windows have been replaced the flat looks so much better. They are well fitted and you left no mess behind once you were done. Both myself and my client are extremely happy with both the quality of the work and your professionalism throughout. We would not hesitate to recommend you in the future."
Russel Cox - M.N.A.E.A Manager, Daniel Estate Agents
Our Accreditations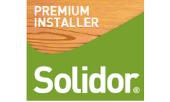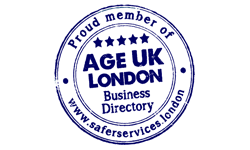 Woodfield Windows and Conservatories Ltd
Get Directions
39 Victoria Road,
Ruislip Manor
Middlesex
HA4 9AB
Opening Times:
Mon - Fri: 9am - 5pm
Sat: 10am - 4pm
Sun: Closed